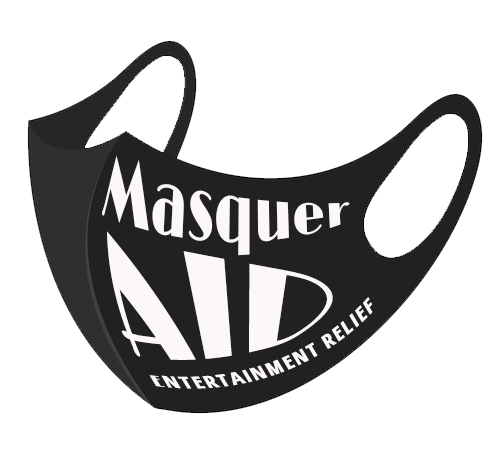 MASK GUIDELINES
---
WELCOME TO MASQUER-AID 2020!

Thank you for your interest in joining us in our mission to provide support and aid to entertainment workers impacted by the Covid19 Pandemic. It is our goal that in addition to raising funds for those in need, this project will create true works of art that will help the world to document and process this unique period in modern history. We want this to be a pleasant experience for all involved and have put together some guidelines to help you through the process.

Mask Parameters
---
The mask itself can be almost anything! Feel free to fully express yourself keeping these parameters in mind:
Mask must be wearable
Mask may not incorporate N95 masks or other professional-grade PPE.
If you do not wish to create a mask from scratch, a cloth shell-style mask will be provided for you to decorate.
Mask should not exceed 1 lb. in weight
Mask should fit inside a standard Fedex medium sized box.
Please submit well-lit photos of your mask along with an artist's statement about the inspiration and motivation behind your mask to masquer-aid@cpfwe.org no later than May 22, 2020. We encourage you to also send photos of yourself with your mask. For safety reasons ask that you please not wear it yourself or photograph the mask on another person.

The auction will take place the week of May 25, 2020 on the Actors Fund page at Charitybuzz.com. Winners will be announced 6/1/2020.

Shipping
---
You will be responsible for weighing and packing your mask. When the auction is complete, you will be sent a mailing label to ship your mask at no cost to yourself. Please ship your mask within one week of auction close.