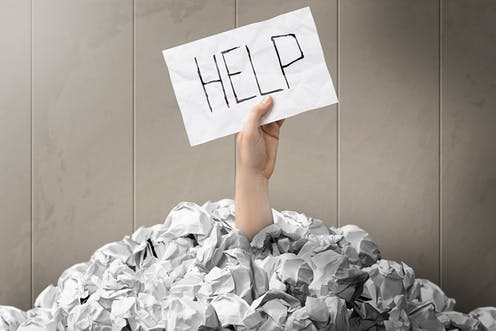 31 Dec

The Emotional Language of Abusive Job Postings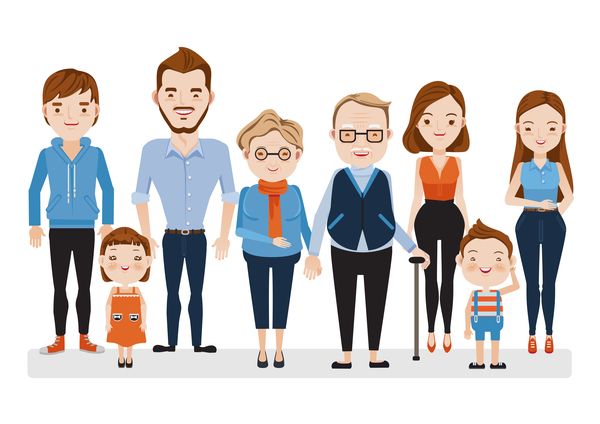 ---
At _______ Theatre many of our cast and crew members audition, volunteer, and perform time and time again. Their parents, siblings, and friends join in and over the years we've become one big family! We want to share the love, support, and success with you. Come join our theatre family!


We know you are amazing at what you do and love doing it so much that you are willing to volunteer your time, skills, knowledge, unwavering passion and loyalty to our theatre! You spent years training and accrued mountains of debt and now you're going to take what you've learned and donate that to us because we are passionate, crave diversity, and are community oriented.

You will be lucky to have this job, so don't even ask for more money. We worked hard to create this position and to convince the company that we needed someone with your skills. The theatre is your new family and the building is your new home. No really, you'll probably sleep here a few nights a week because you know how to do so many things and we just didn't realize (after 30 years of doing this) that 10 musicals in 20 weeks would require so much labor!. Be safe!

Diverse candidates strongly encouraged to apply!
$250/Week
---
Look familiar?
Having a career in theatre oftentimes means working odd hours, doing unusual things, and tapping into a multitude of skill sets that are difficult to categorize. The consistency of work can be irregular, overlapping, or sometimes non-existent. We find ourselves looking at job postings quite a bit. After a while the descriptions all blur together and an obnoxious pattern emerges. The job postings with the lowest wages have the most to say about how good you're going to feel working for them. They're also the companies looking for a Rockstar, a unicorn and a career-oriented masochist go-getter. These companies are up and coming, great to work for, a fantastic portfolio builder and a chance to learn at the feet of dubiously famous masters. Weird that such a successful organization can't afford to pay living wages.
---
We are looking for designers with young and fresh ideas that know how to work within a budget.
$500 flat rate
---
These ads are using emotional language to sell the idea that donating your labor is good for both your career and your soul. Working for little or no pay will empower you. You are valued for how young, fresh, enthusiastic, passionate and energetic you are. Translation: You're in your 20s and have the perfect combination of stamina and lack of experience that will allow us to work you to the bone. These message are designed to devalue your labor by infantilizing you as a professional and indoctrinate you into the cult of "suffer for your art!" A True Theatre Artisan must enjoy fast-paced environments and work well with others to meet almost impossible deadlines. They must have a high degree of skill, knowledge and drive. They must feel lucky to be given such a rare opportunity to learn the trade through toil. Make no mistake, there is plenty of toil to be had in the theatre, but being tasked with work that requires a high degree of skill at an entry-level wage is exploitation not a learning experience.
---
We are seeking an enthusiastic and experienced Wardrobe Head/Stitcher. Must have strong knowledge of theatrical plays and musicals, as well as sewing ability with some design.

$250/week
---
We educate ourselves though costly universities and years of experience and apprenticeships. We have mastered discipline, deadlines, working within budgets, quality and quantity. We attend meetings, manage workforces and turn two dimensional drawings into three dimensional (wearable!) works of art. We collaborate, mediate and negotiate. We keep a show running for 6 weeks or 10 years. We pack well, pack light, and travel. We sit at machines for 8 hours. We stand at tables for 8 hours. We math. A lot. So why are we allowing our value to be determined by an appeal to emotion?

---
"…employees are experienced, have great attitudes towards peers and clients, are great problem solvers, and can handle the excitement and stress of a live event. Candidate must be willing to work with initial event design, set-up, live events, and take down.
$11 per hour, based on experience.
---
Why do we spend our energy being "thrilled" to announce our positions on social media? When was the last time you saw a plumber gush about how excited they were to replace a septic tank? Does the IRS care how you feel about paying taxes? Why should we feel guilty for treating a career in entertainment like a job in any other field? Whether or not we are enthused (make no mistake – we are often VERY enthused) about a gig should not determine how we are paid for it.
The frequency and profusion of emotional language in our profession conditions us into believing that our emotions and our abilities are intertwined. Maybe we would make more money if we were more passionate. Maybe getting sick because we didn't have time or money to take care of ourselves made us unable to fully express our commitment to the project. Maybe we didn't get a raise because we didn't care enough. Maybe this is all we are worth. The very specialized skill set that no one else can do is just not special enough to warrant a higher rate of pay. A rate enjoyed by other people in similar positions in the company who are oftentimes working fewer hours. This line of thinking is bullshit and you have the power to change it.
How to Combat Emotional Language in Job Listings
Be aware of emotional language. Work to avoid using it when describing your skill sets and what you bring to the position in your job seeking correspondence.
Ask for the facts, not feelings. Challenge the hiring party to explain the job in a way that doesn't involve emotionally charged language.
Find ways to steer conversations with colleagues and supervisors into setting reasonable expectations for open positions. Emphasize that doing a good job is based on abilities, not passion. Advocate for a rate of pay that will encourage candidates with desired skills to apply.
When describing a position, pay attention to the language you are using and why. If you have to use emotionally manipulative language to "convince" someone to work for you, there are probably some internal issues you need to address. Focus your list of requirements on the "what" not the "why."
Find lasting, meaningful ways to expend you energies and passions. You can absolutely feel passionate about your chosen career. Just remember, your body needs to be fed just as much as your soul. If your job isn't paying you enough to eat, is it really as passionate about you as you are about it?
---
"The theatre where Broadway goes to summer"- is offering a Wardrobe Internship for our 2020 Summer Season. We are proud to offer a variety of internships that empower youth with the opportunity to develop their skills while working alongside top industry professionals
…values tradition, hard work, kindness, generosity, passion, and professionalism. Essential are communication and interpersonal skills, basic knowledge of sewing, ironing, altering, laundering. Must be organized, tactful, completely self-reliant, and detail oriented in a fast-paced environment.

No Pay. No Housing
---
I am committed to my job. I am also committed to: paying bills, personal time to myself, my health, voting, Smashing the Patriarchy… I feel passionately about all of these things.
The hidden barb under all this emotional language is the implication that you don't care enough if you won't accept their inadequate terms. Well I do care. I care that I am being compensated for my personal investment, years of experience and specialized skill set at a dollar amount that is fair, equitable and actually commensurate with my experience. I care about raising my voice so that those who are not currently heard due to lack of privilege or wealth can add theirs to the conversation. I care deeply about this industry that I have chosen. I care about it so much that I am not willing to devalue myself and the rest of my profession by accepting an inadequate wage.